Real results from social media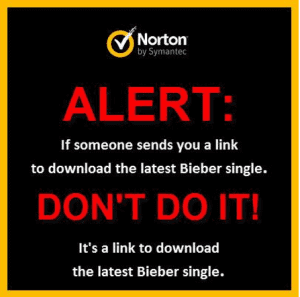 Not long if you're as on the ball as this company, it would seem. However, if there was a fail-safe guide laying out in detail how to get measurable results from social media we'd all be following it. If there was an exact formula to use in our calculations, we'd know the answer to that question – how long does it take to see results from social media marketing?
And then, there's a fair chance that our prospects, customers and followers would desert us in droves, because social media would be formulaic, vanilla and, well,  boring. Readers will know we advocate a clear strategy for digital marketing, and social media marketing in particularl – Don't be vanilla – take a calculated risk (if you call doing things differently to everyone else in  your sector a "risk"), experiment, see what works by measuring sensible metrics – and then refine. So, yes it can take time – but we see impressive results very often within weeks and months if the rules of social engagement have been followed…
Measuring the success of your social media – Case Study
Norton, the anti-virus company sent out this tweet.
ALERT: If someone sends you a link to download the latest Bieber single, DON'T DO IT! pic.twitter.com/vXnRZVUqAw
— Norton (@NortonOnline) January 25, 2014

It's the old switcheroo and social media users loved it – and this is a pretty niche, some would say hard-to-please (we prefer "discerning", audience of IT Professionals.
It was retweeted, shared, and talked about. It was also shamelessly stolen and the artist changed to Miley Cyrus, One Direction, and other groups.  Great for the joke but not so good for Norton – their hand in the original tweet was lost.
The joke was picked up by Reddit and shared on their photo platform Imgur. On Facebook it received over 82,000 Likes, Comments & Shares and reached over 1.2 million people. Fantastic – but how can you track an increase in customers to your sales funnel and an uplift to your sales; a quantifiable result from your social media efforts?
Monitoring the effect of social media
Norton gained an extra 7000 "fans" as a result of the Bieber joke. The next step is to nurture these new followers into consumers – but how do you do this and how do you track it?
Google Analytics Goals
Setting up goals on Google Analytics will help you track referrals from social media all the way from initial contact through your website. Full information on setting up Google Analytics Goals is available on the Google website. It's important. however, that you have someone do this, who understands the end-goal and can tie it in with your wider business objectives. When we work with our clients, we make analytics and measurement a base tenet of our reporting and digtial marketing strategy
Google Analytics UTM
Google's URL builder tool will create a trackable URL which tells Google Analytics where the visitor is coming from and why, allowing you to track the success of the campaign and the referrer. It will help you make decisions on which platform is the best for your campaign, and which campaigns would benefit from a paid for online budget and targeted campaign
Google Analytics Social Media Reports
Traffic Sources on Google Analytics lets you see and work out if you are seeing real results from social media. It automatically shows the traffic seen from the main social media platforms, but again, it's important you work with specialists who can identify trends, and help you understand the multi-touch points that lead to a prospect becoming a customer.
Social Media Monitoring
Monitoring retweets, follows, and reach is good for measuring how far your message is going, but if you are looking to track how successful your message is in increasing sales, there needs to be an effective measure. We build in landing pages with conversion goals as well as campaign desired outcomes to ensure that there's a real connection between the time and money you spend on social media marketing –  and the benefits you are seeing, such as leads, brand awareness and customer engagement. There are other key elements in terms of your overall digital marketing that need to be in place before you can truly maximise the success you will have with social media as part of your marketing mix.
Only then will you be able to see real results from social media – here's wishing a post like Norton's that gains traction, generates leads and shows you a measurable increase in sales!